Boost Organic Traffic With Engaging Content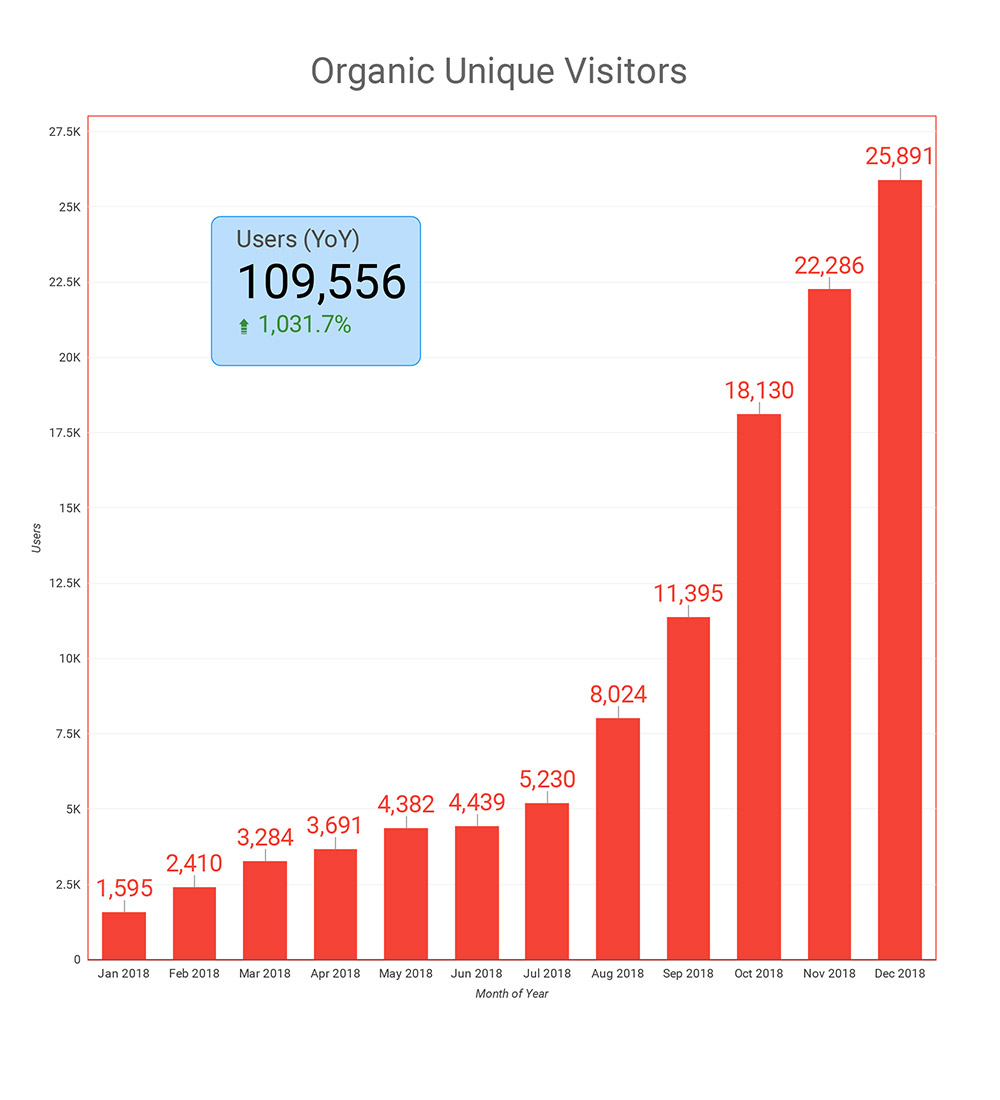 Our client had requested a blog strategy to help boost their organic efforts while creating a voice for their brand. The objective was to create an engaging blog and increase both organic blog traffic and general blog activity. The client was clear in their request that the content should be clear and engaging – not just the "same old" articles being posted on every website.
We began with a simple concept: we would focus on very topical posts, in an attempt to join the conversations that were already taking place. We established a budget and targeted 8-10 blog posts per month with 2 custom infographics and 2 videos. We added the inforgraphics and video in order to better leverage social media, where those elements are well received and share well.
We worked with the client on the posts, as it's crucial that our writers fact check their work against the client's own expertise. Once we had the finished blog posts, infographics and videos we scheduled them to be posted on the website every 2-4 days. In addition, as a supplementary effort to quickly get the content exposure, we added a small social media budget to promote the content. Posts were promoted on Facebook and Instagram, just to get the ball rolling.
The results were overwhelming, to say the least. We were blown away by the success of this strategy, as we hit a couple home runs and had multiple blog posts go viral. Over the course of 1 year we increased organic traffic by about 16X! Organic visitors in January were just shy of 1,600 – by December we were bringing in over 25k unique visitors per month. This accounts for over a 1,000% increase year over year: from 10k total unique visitors the previous year to over 110k unique visitors during our campaign. The vast majority of this new organic traffic was entering the site via our new blog posts.
Note that the results quoted here do NOT include any of the paid traffic from promoting our content on social media. This is strictly organic traffic coming from Google, Bing, etc… If you're looking for serious gains and results like these, don't hesitate to contact us today!
(YoY) Organic Traffic Increase These guys are great! Super knowledgeable in a very competitive PPC space addiction treatment. They handle multiple accounts for us, over 100k ad spend and the results are amazing. We have used other firms in the past but these guys so far are the best.
In addition to being a pleasure to work with, Full Circle SEM has proven to be highly effective in driving quality traffic. We have worked with a number of companies that seem like they have the right ideas but no one has delivered the way that Full Circle has. I am a tough customer to please and I could not be happier.
Super fast customer service and treats us like family not another computer! I'd recommend Full Circle SEM to anybody especially those with limited aptitude in those areas (like me). 11 on a scale from one to 10!
We've been a client of Full Circle SEM for 4 years and have been extremely pleased. Very competitive pricing with quick results. You could trust their skills & knowledge to do the right marketing for your company.