Website Design & Development
Because Business Cards Don't Travel Well Over Wi-Fi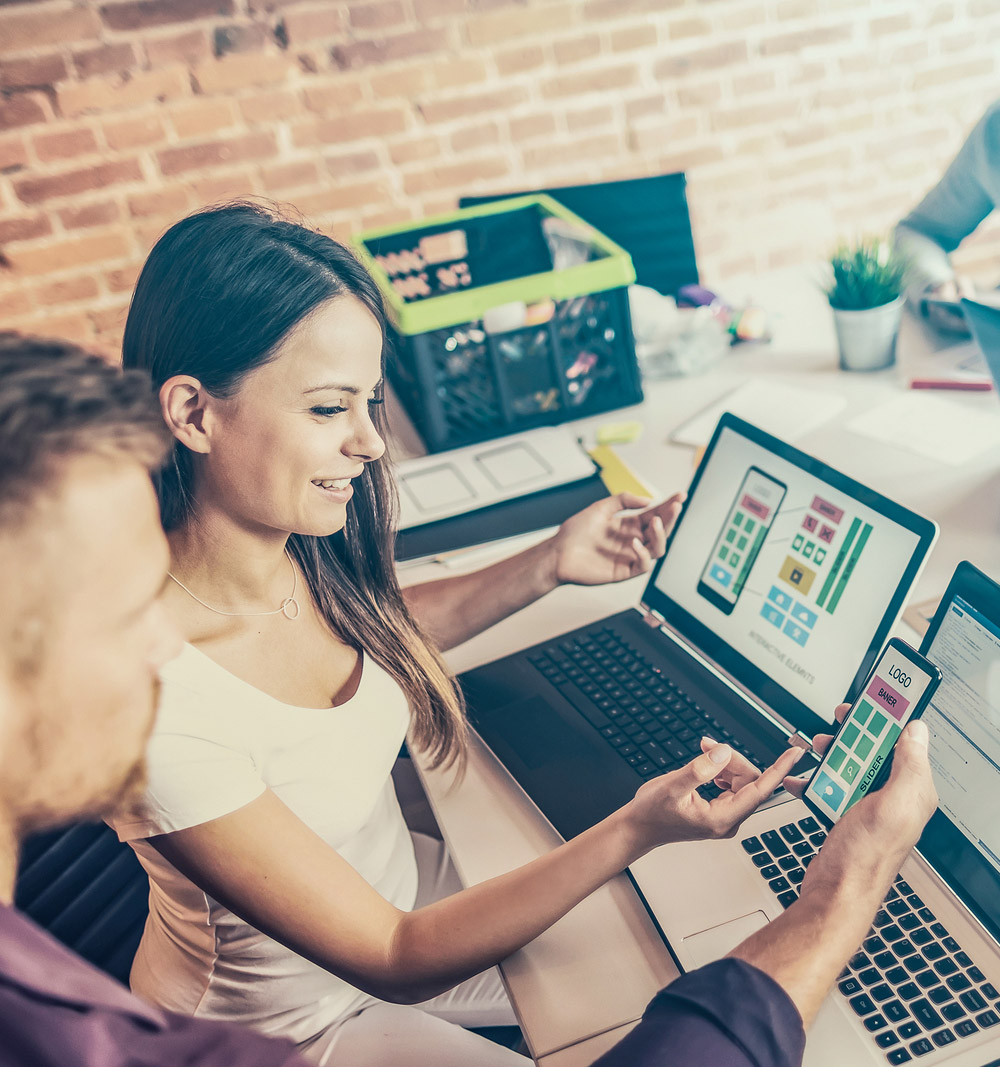 Website Design & Development
It should come as no surprise that website design is incredibly important. In many cases, this is the first impression you will make on your customer or client. You can drive business to your website using all of the SEO and marketing tools available to you… But if you are sending them to an unprofessional website that does not represent your brand, you're going to lose business.
We Make Your Page Easy to Navigate
One of the most crucial parts of web design and development is to make sure your customer finds your website easy to navigate. By creating a user-friendly website, you will increase your organic traffic and lower your bounce rate. Navigation is also critical for converting website visits into money, whether that's through sales or in-person visits to your business.
We Understand SEO Through Website Design
Search Engine Optimization is often mistaken for simply using the correct keywords all over your website when it is really much more complicated than that. The framework of your website design, as well as the way your content is displayed and arranged, will all affect your search engine ranking.
While many companies pour money into backlinks and content filled with repetitive keywords to superficially (and usually temporarily) increase rankings, we focus on creating websites people will actually want to use. Your website will keep customers on your page and also improve your search engine ranking.
Use PPC to get users to your site, but use us to develop your site to keep them there.
Does Your Site Capture Their Attention?
Once your customer has clicked on your page, how do you keep them there?
Your website should be designed to be appealing to your customers and clients to look at, rather than a visual wall full of words. Too many companies are so focused on pumping their sites full of keywords that they forget about presenting a cohesive image of their brand. Our designers create polished, professional websites that your customers want to engage with and explore, while still optimizing your site for search engines.
How Can You Increase Sales?
Once your customers arrive at your website, how do you convert those visits into sales?
Website design and development is critical for conversions. The way your site is designed will either funnel customers to a sale or conversion, or it will cause them to look elsewhere. There are many direct and subtle techniques and design features that can improve your company's conversion and engagement rates. By hiring a professional and competent web design and development team, you can be confident your website will accurately represent your brand while improving sales.
Website Maintenance
Websites are not a "set and forget" type of thing. You need to make sure you're site is maintained, or things are going to break. And if you neglect things, that break is going to cost more. Full Circle SEM offers affordable monthly website maintenance plans for your site, whether you had us create it, or not.
Why Choose Full Circle SEM?
Instead of visually cluttering your website with keywords to artificially increase your search engine rankings, we are focused on creating the best websites that are an online representation of your brand. We also build your site optimized for search engines, marketing, user engagement, and conversions. We don't want your site just to appear to be high-ranking; we want it to go to the top for a reason – by focusing on the user experience, organic reach, and how your brand is represented. We are passionate about real results, not just fluff.
If you're ready to take your brand to the next level, call 888-757-2714 or contact us here today.