Search Engine Optimization
See Yourself At The Top Of Google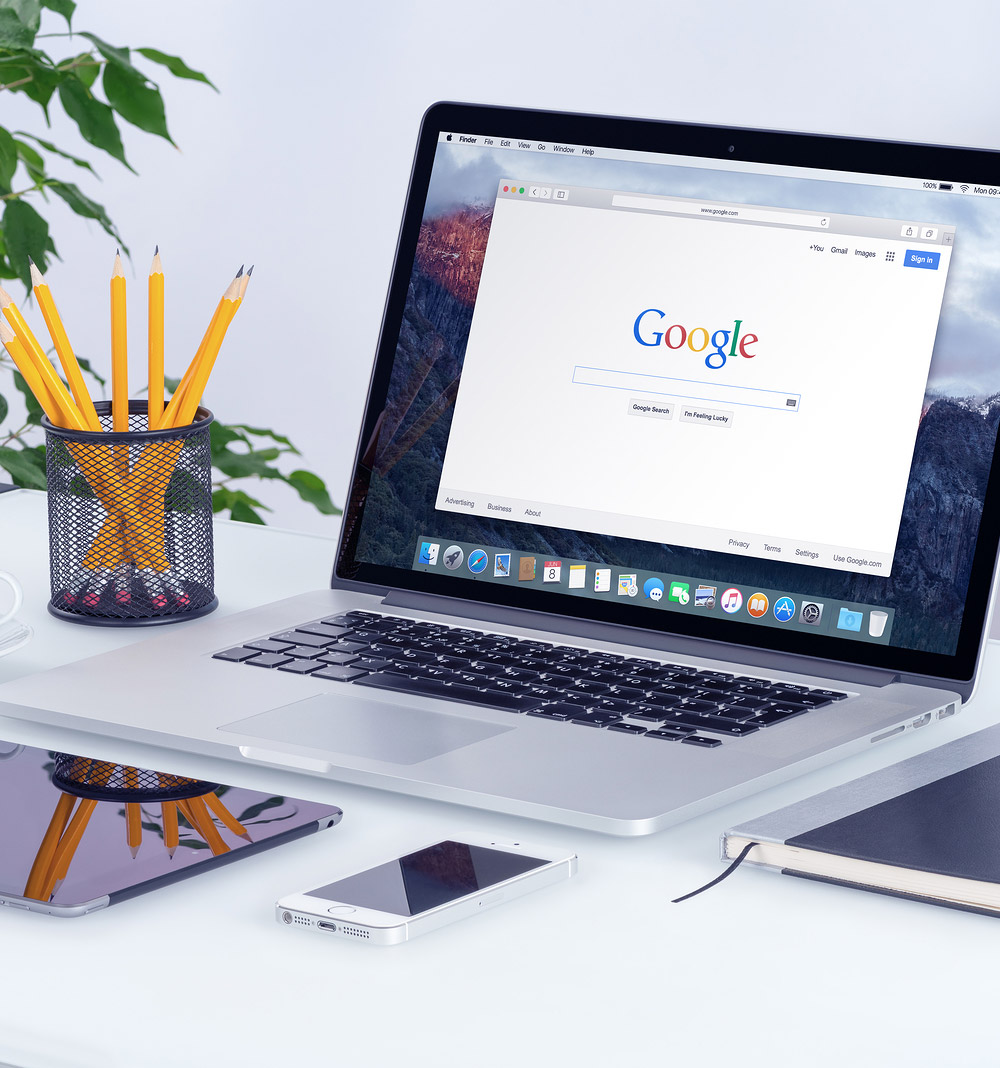 ​SEO Company Rochester, NY & Fort Lauderdale, FL
Planting your flag on the internet with a beautiful website is only effective if your target audience can find you. If your online marketing strategy includes customers finding you online (ahem…. it should), then your website's search engine optimization is crucial to your company's success.
Search Engine Optimization (SEO) is the ongoing process of maximizing your business's ability to appear high on the list of search engine results.
Many organizations turn to pay-per-click (PPC) advertising to rapidly drive visitors to their website. The marketing strategy has been proven to be hands down the fastest way to bring in new traffic.
Pay-per-click advertising, however, is like a sprint; a quick and effective tactic to drive traffic practically on-demand. SEO, on the other hand, is more akin to a marathon. With lots of upfront preparation, a well-deployed and properly maintained SEO strategy can yield profitable long-term results while establishing your company as the authority in your industry, location, or niche.
Businesses with a successful online presence seamlessly integrate both PPC and SEO into their marketing strategy with astounding results. This is what Full Circle SEM can do for you.

How To & How Not To Do Search Engine Optimization in Rochester, NY & Fort Lauderdale, FL
At Full Circle SEM, we take an open and transparent approach to SEO. Businesses looking for high-volume SEO results in a short period of time, high-volume backlinking, and massive content spinning strategies… we're not the partner for you.
While high-volume SEO practices may work in the short term, they do nothing to improve your brand, authority, or trustworthiness. In fact, such strategies are likely to do more harm than good in the long run.
The Full Circle SEM Approach to Search Engine Marketing – SEO
Our approach to SEO is, and always has been, centered around our clients' customers. While the technical aspects of SEO change over the years, the fundamentals remain the same. Strong SEO starts with creating website content your customers are searching for and want to consume.
If you're looking to build a genuinely functional site that provides a superior customer experience, exceptional value, and drives bottom-line results… Full Circle SEM can help. If you are ready to take your SEO to the next level, contact us today to learn more.
Wanting to learn a little bit more about what SEO truly is? Let's take a step back and evaluate SEO's history, where it is today, and ultimately why our strategy is a little different (and better) from our competition.
The "Old Days" of SEO
Back in the day, which really wasn't too long ago, search engines were limited in their indexing of sites and their content. The processors used to generate results weren't nearly as fast as they are today. Data storage even a few years ago was expensive, forcing search engines to develop shortcuts to efficiently index every website and produce relevant search results, quickly.
The shortcuts search engines used included crawling for bits of data, including meta tags, image tags, and other page elements to quickly identify the category and subject of any page. These shortcuts laid the groundwork for a now booming industry that has been branded SEO.
What search engines were effectively not doing back then was understanding a web page's intent or context. They only understood the little bits of data they were crawling for.
What began as an honest effort to better align relevant websites with user searches, has now transitioned into an industry of trying to fool the search engines. Some SEO strategies try to do nothing more than make search engines think a website has more authority than it deserves.
While the framework of a properly designed website relies on a set of best practices, including site organization, tags, and descriptions, advancements in processing power and data storage have significantly reduced the search engines' reliance on shortcuts. Today, search engines are smart and can see through shortcut SEO practices that used to work "back in the day."
The Dawn of Today's New SEO
For many (ahem… not so great) SEO marketing providers who remain stuck in the old days, their approach has evolved into spammy backlink buildings and content spinning (the art of creating lots of crappy content).
In the short term, these strategies do work. Search engines may initially prop up a website with lots of backlinks and keyword-stuffed content. But search engines now read web pages multiple times over. Each time learning more and more about the website; more and more about YOU. Eventually, the search engines will learn a website is using "black hat" strategies (practices against search engine guidelines) and begin to penalize them in the search rankings.
Full Circle SEM is a "white hat" agency (good guys and gals who use fully approved SEO practices). Your online reputation is a direct reflection of our reputation. Our Fort Lauderdale & Rochester SEO services rely on creating quality content your audience will love. Then taking the time to build quality links that increase your website's authority and stabilize search engine rankings.
Today's SEO is so much more than keywords and meta tags. Search engine algorithms have become so advanced, that now businesses who create and publish exceptional content are being rewarded. Websites that appeal to the target audience, answer their questions, offer authoritative opinions, and advice will stand the test of time (and increase revenue).
It's time to create a better online customer experience and appeal to a broader audience with the help of Full Circle SEM.
If you're ready to take your brand to the next level, call 888-757-2714 or contact us here today.