Customer Relationship Management
Manage Your Company's Relationships, Interactions & Grow Your Sales Pipeline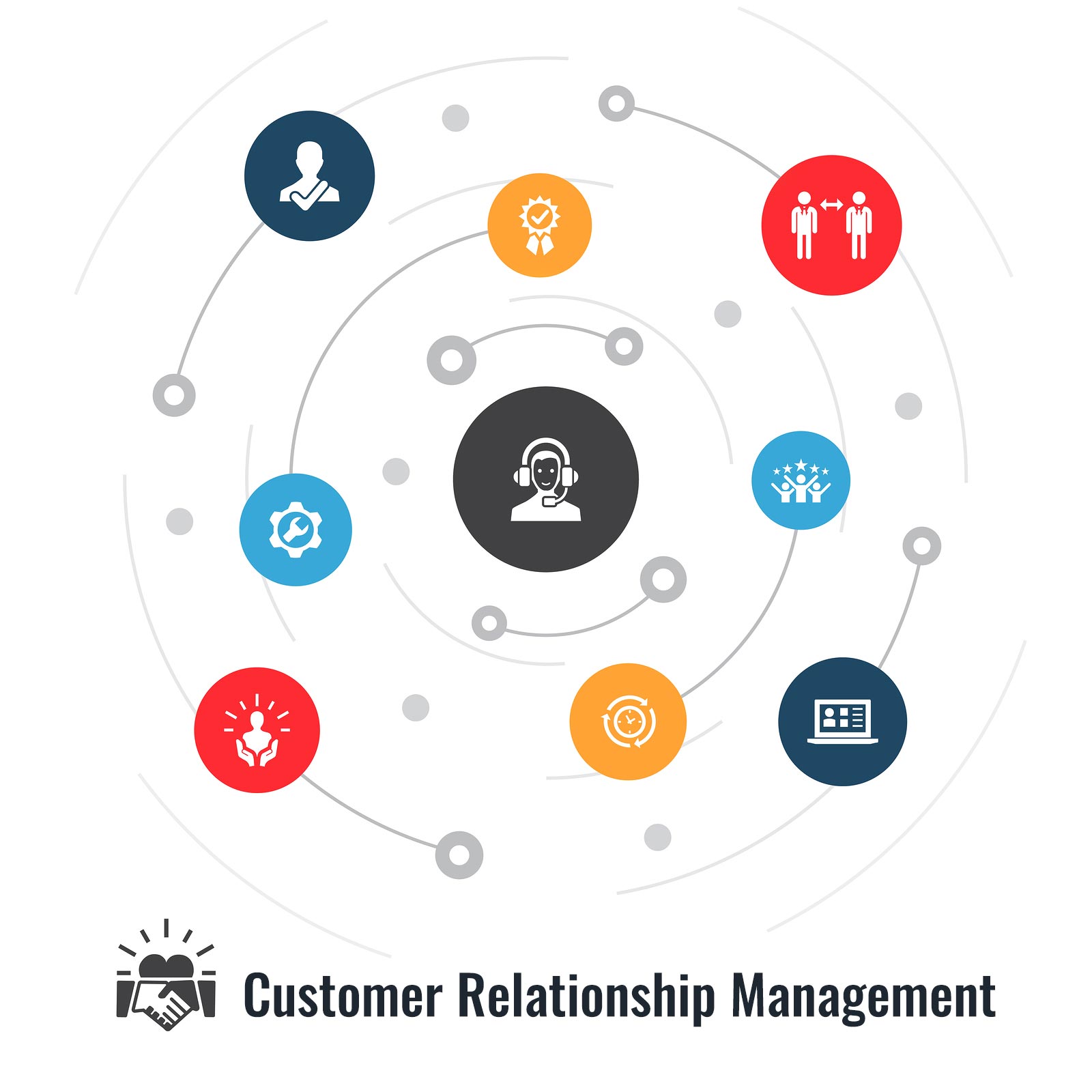 Customer Relationship Management (CRM)
Customer Relationship Management (CRM) is the evolution of email and contact management – a must for any organization valuing sales and marketing.
CRM is the most efficient way to manage your prospects, customers, sales force, and customer service representatives. A finely tuned CRM can exponentially increase the efficiency of your team while increasing management visibility and ultimately boosting sales.
CRMs and Sales Force Automation
Most CRM systems have a ton of additional plugins and add-ons that allow for complete sales force automation. They may also allow for comprehensive email marketing packages and even document storage and business process management. If you're currently using Outlook or any local application to manage email and contacts, the difference will be night and day.
A cloud-based CRM will allow your team to access email, contacts, and customer information from anywhere at any time. Of course, this accessibility can be limited for security. Customer service reps in the Midwest, sales reps in the field on the east coast, and management at corporate in Texas will all have access to the same information in real-time.
"Streamline Your Workflow & Close More Deals."
Customer relationship management is the cornerstone of business development, generating repeat business, and keeping your customers happy. A well-implemented CRM will tell you everything you need to do today, tomorrow, and next week while storing everything you've already done.
If a customer calls looking for something you had mentioned 6 months, or 6 years ago, there's a complete history of every conversation right at your fingertips. Automated processes can be set to follow-up with customers with specific information at regular intervals, management can pull reports on outbound calls, emails, and appointments in real-time… the system available today can streamline every facet of your business at an incredibly affordable price.
Choosing a Customer Relationship Management System
The right CRM will revolutionize your sales process, increase residual business, validate and improve your marketing efforts and so much more. And for the truly savvy, companies like Full Circle SEM can even integrate all of your advertising sources and call tracking analytics right into your CRM for comprehensive, real-time sales and marketing reports. Full Circle SEM has the experience to help you choose the right CRM system and customize it to your needs.
Having utilized many of the most popular CRM systems available, including Salesforce, Sugar, Zoho, Microsoft, and more, we can guide you through the implementation process and ensure maximum user adoption.
If you're ready to take your brand to the next level, call 888-757-2714 or contact us here today.